Milton Menasco illustrated numerous books, including many in the the popular series by Walter Farley, such as:
The Black Stallion's Filly (1952):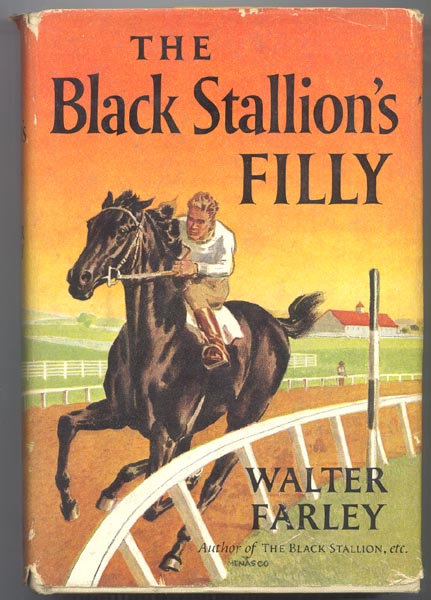 The Black Stallion & Satan (1949):
Son of the Black Stallion" by Walter Farley, illus by Milton Menasco. Random House, 1947. VG.
The Blood Bay Colt (1950)
The Black Stallion's Filly (1952)
Spink, J.G. Taylor, compiler: BASEBALL REGISTER [1941]. [The Game's "400"]
Very Good book, sound and tight. ISBN: [St. Louis, Missouri]: C.C. Spink & Son, Publishers (The Sporting. ISBN: News). 1941. First edition, thus. 8vo (6" x 9").. 256 pages. Red, white, and blue pictorial wrappers (paperbound).Illustration on front cover of Cleveland Indians pitcher Mel Harder asdrawn by Menasco (from photograph by Dorrill).